Get A Straighter Smile With Invisalign in Honolulu, HI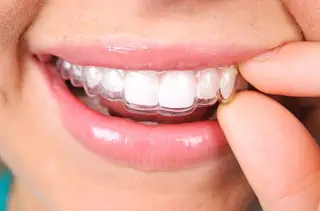 If you are looking to straighten your smile but you hate the idea of wearing traditional metal braces, then you are in luck. Invisalign is the newest, most modern way to give you a straight smile. What makes Invisalign unique is that there are no unsightly, uncomfortable metal wires or brackets. Instead, Invisalign appliances are made of clear, comfortable plastic virtually invisible to you and everyone else. Dr. Dino Dee DDS in Honolulu, HI explains what is so special about Invisalign.

When compared to conventional brackets and wires, Invisalign is:
More cosmetically beautiful because Invisalign is clear plastic and virtually invisible
More comfortable because Invisalign is made of smooth material, with no sharp metal parts to irritate your soft tissue
More convenient because you can remove the appliance whenever you want
More satisfying because you can eat whatever you want without food getting caught in your braces
Better for your oral health because you can brush and floss without using floss threaders and other clumsy tools
How Does Invisalign Work?
Invisalign is made up of a series of clear thermoplastic aligners that are customized to fit over your teeth. These aligners look similar to whitening trays and each aligner is specifically designed to shift certain teeth throughout the course of your treatment. Through Invisalign's advanced computer technology we can determine which teeth need to move in order to achieve the proper smile. From there, each aligner is made to promote certain tooth movements.
Dr. Dee, your Honolulu dentist, will begin your Invisalign treatment by creating your first set of trays, called aligners. You'll wear these aligners for about 22 hours out of the day, only removing them to eat, drink, brush and floss. You wear the first set for two weeks and then change to a new set which you wear another two weeks. You continue changing aligners every two weeks as your teeth gradually shift into their correct position. Treatment typically takes nine to fifteen months. Just imagine nine to fifteen months of comfortable movement, and then you have a straight smile!
Invisalign is used to correct major cosmetic and functional issues with your smile. Treatment can fix overlapped or crowded teeth, close gaps, and poor bite alignment. So isn't it time for you to discover what's so special about Invisalign? The system of clear aligners is the modern, state-of-the-art way to a straight and beautiful smile.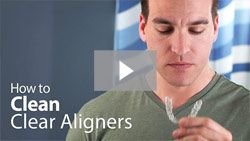 Oral Care During Invisalign Treatment
As mentioned above, one of the main advantages of the Invisalign system is that the trays can be removed for easy cleaning. So please don't neglect to do this! You'll need to brush your teeth after every meal or snack so that food and plaque do not get trapped in the aligners, which could promote tooth decay and gum disease. Your aligners, too, will have to be cleaned regularly; you can do this by brushing them and then rinsing them with lukewarm water.
Also, please keep in mind that while wearing clear aligners is very different from wearing braces, the importance of retaining your post-treatment results is exactly the same. You'll want to be sure to wear your retainer(s) exactly as prescribed after your treatment is completed to protect your investment in a beautiful new smile.


Are You A Good Candidate For Invisalign?
Most adults and older teens are great candidates for Invisalign. If you have crooked teeth, gaps between teeth, crowding, overbites, underbites, crossbites or an open bite, then Invisalign could be right for you. On average, most adult's Invisalign treatment takes about one year. For teens who choose this treatment, the length of treatment may be comparable to that of traditional braces.
Invisalign straightens your smile comfortably and discreetly, avoiding the hassle of metal brackets and wires that traditional braces have. Call Dr. Dino Dee DDS in Honolulu, HI today at

(808) 942-8877

to learn more about Invisalign or to make an appointment.